A Peek into my {In Progress} Classroom Set Up
By Mary Montero
As I've been working on my classroom, I've shared a few pictures here and there of some spots in my classroom. It's nowhere NEAR done, but several people have asked for source lists as well as labels. Here they are! Please know that these documents were originally just intended for use in my classroom, so they haven't been totally optimized for spacing, paper or ink saving purposes, etc. Please enjoy if you can!
I made my Accountable Talk bulletin board in both English and Spanish since I teach in a Spanish Immersion Classroom. You can download the Accountable Talk letters free HERE and the bilingual speech bubbles free HERE and the English only speech bubbles HERE. I left a little bit of the black border around each one when I printed them out.
I also made my labels for the book bins this year. You can download them free HERE. One trick that I use on ALL of my bins and labels is VELCRO! You can replace it easily, there is no residue when you remove it, and they NEVER fall off. It's so fast, too! Here is a link to the kind of Velcro I use.
The bins are from Really Good Stuff, the supply caddies and other pencil holders on top are from Mardel. The bins on each side of the bookcases are for the pillows on the floor. They will need to go in the bins every night for vacuuming and cleaning purposes. The hexagon table in view is at sitting height. Each student has a bin for their folders and notebooks, and the binders on the bottom shelf are still waiting for their spine labels. 🙂
Here is a bigger look at one corner of my room. It's still very incomplete, as I'm waiting for seating to arrive (we are getting Hokki stools!), need to fill the bookshelf with books, make schedule labels, etc. I'll save that for another post! Desk and chair are both from IKEA, and that space will be used for my laptop and document camera as well as another sitting option for students to work independently. You can read more about the rainbow task card organizer
HERE
. 🙂
Another year long bulletin board that I have done is my IB Bulletin Board. I teach in an International Baccalaureate school, so we always have these elements posted in the room and refer to them frequently. You can download the titles HERE, but please note I mounted them on scrapbooking paper to make them match the rest of the room, so they don't have the pretty borders as shown in the pictures. 🙂
Unfortunately, I can't help much with my beloved Instagram board (which looks much more crinkly in the photo than in person)! My sweet mom cut the letters out from her Cricut, and I just printed the Instagram logo. I tacked the squares up and plan to rotate them out with pictures and new hashtags throughout the year. If you are Cricut savvy, HERE is the link to the Instagram letters that my mom used.
We have moved to a full flexible seating model this year, so we eliminated the teacher desk. We are using modified crate seats (my teammate's husband actually custom built these cute chairs, but you can accomplish a similar look with crate seats!), and students can stand on the empty edge of the desk if desired.
I made my Growth Mindset bulletin board this year using scrapbook paper as the background and the labels from THIS TpT shop. You can download the letters that say, "Change Your Mindset" free HERE.
I still have so much more to do in my classroom, and we go back next Wednesday! Eek! I'll be sure to post full classroom pictures once it's totally done. 🙂 Happy back to school!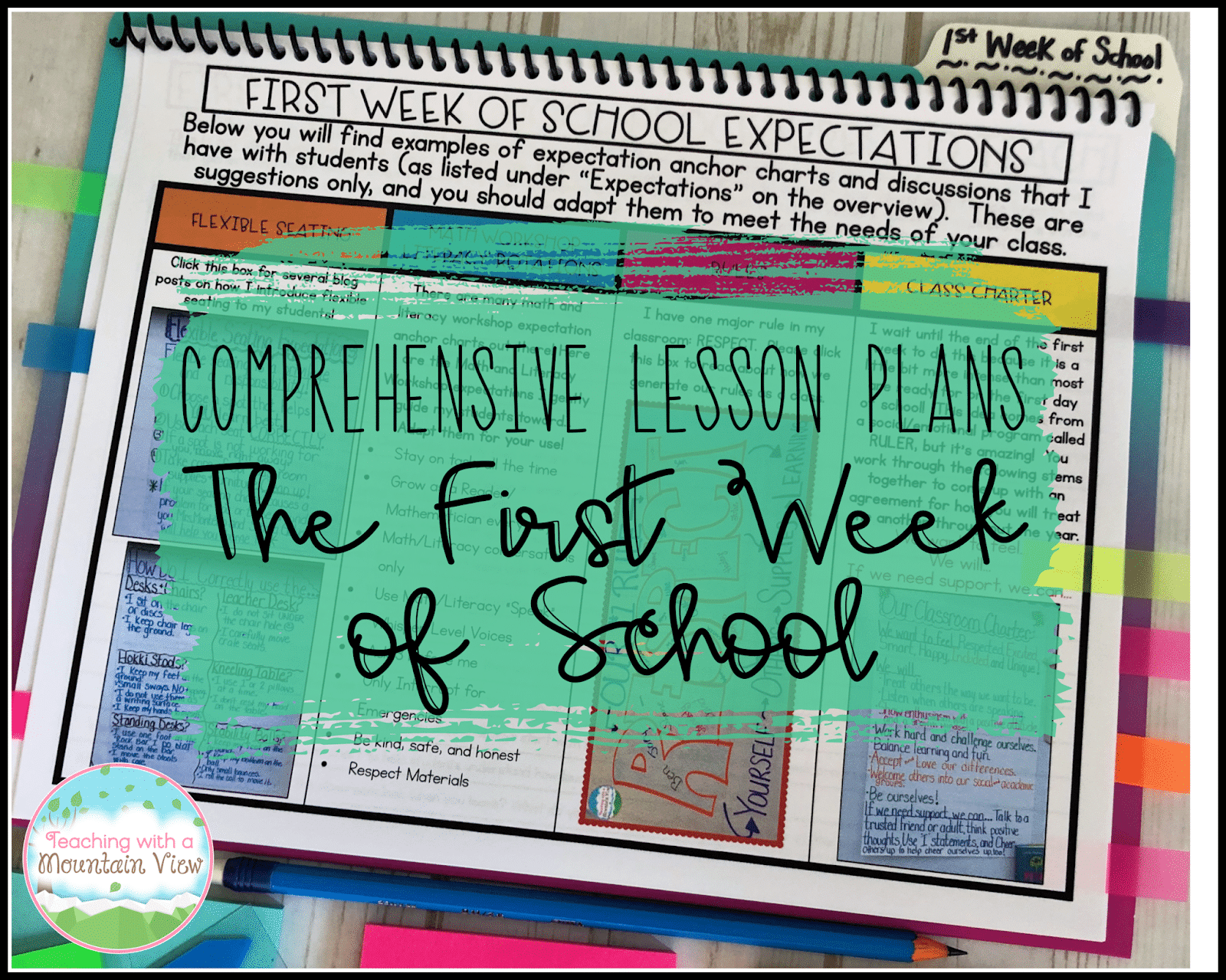 Mary Montero
I'm so glad you are here. I'm a current gifted and talented teacher in a small town in Colorado, and I've been in education since 2009. My passion (other than my family and cookies) is for making teachers' lives easier and classrooms more engaging.