This Quarter's Novel Project!
By Mary Montero
We just finished reading the classic novel From The Mixed Up Files of Mrs. Basil E. Frankwieler.  The kids enjoyed it, but I think they enjoyed their final projects more than the actual novel!  We tied several common core standards into this project, and I felt like the kids did a great job of showing their thinking and reflection on the book.
I'm a little bit obsessed with foldables/flippables/foldy things this year, so we made an 8 flap timeline of the story.  The students chose 8 events for which they would explain their significance and then put them in sequential order.  I gave them 4 specific types of events to look for and the rest of the events were up to them.  On the inside of the flap, the kids wrote short paragraphs explaining the importance, and on the top flap, they drew a little picture of the scene they were describing.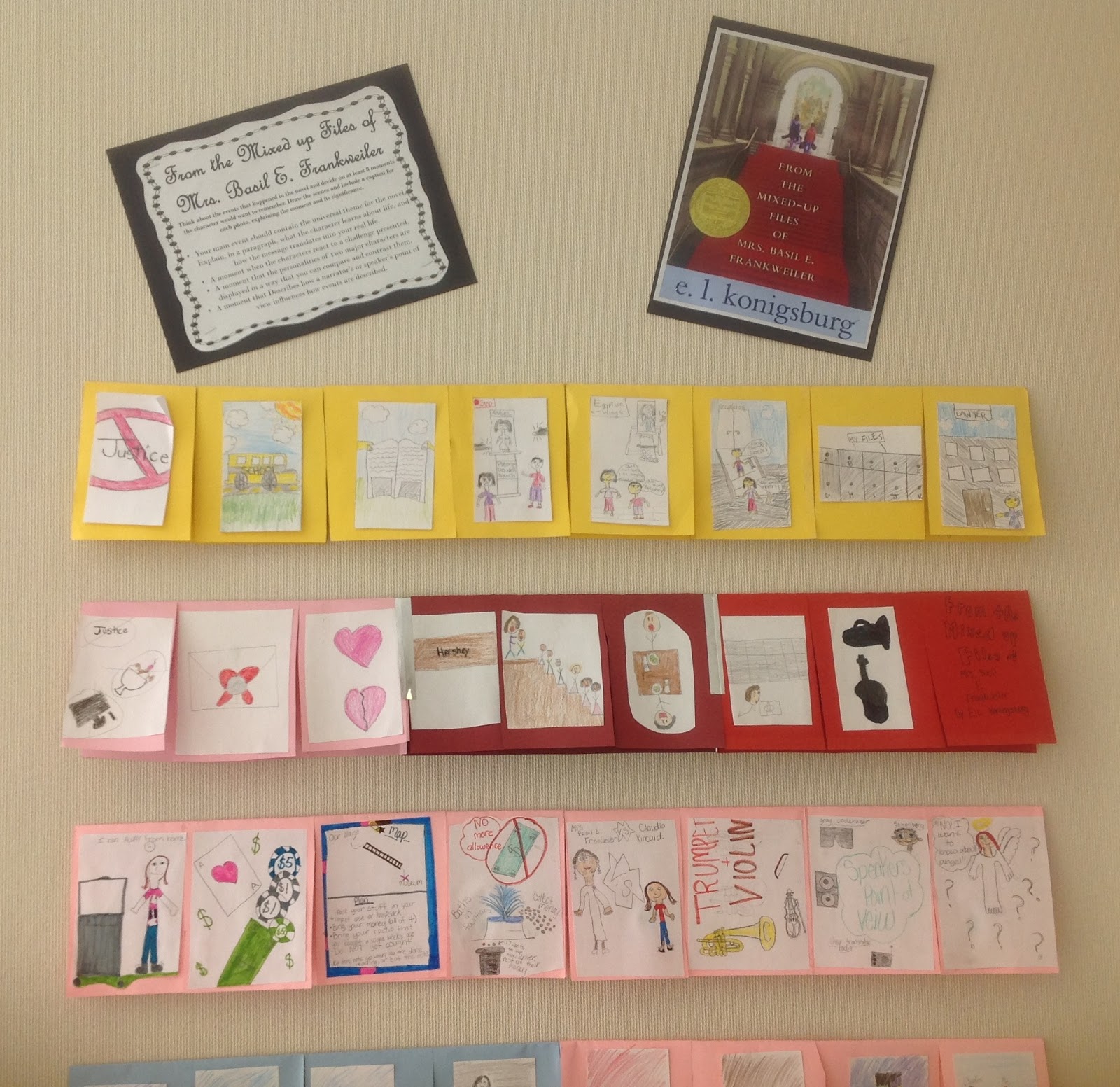 Here are the Common Core Standards we assessed:
Compares & contrasts two or more characters' point of view,
settings, or events based on text detail (2.1.b.iii)

Quotes from text to explain

what
it says

or to draw inferences (2.1.b.i)

Quotes from text to explain what it says or to

draw inferences

(2.1.b.i)

Determines theme of a literary piece, how characters respond to
challenges, reflects on a poem's topic, & summarizes the text (2.1.b.ii)
Describes how a narrator's or speaker's point of view influences
how events are described (2.1.c.iv)
Compares & contrasts stories in the same genre on their
approaches to similar themes & topics (2.1.d.ii)
Here is the assignment sheet I gave them:
And click here to download the rubric, if it will help you!
Have fun!
Mary Montero
I'm so glad you are here. I'm a current gifted and talented teacher in a small town in Colorado, and I've been in education since 2009. My passion (other than my family and cookies) is for making teachers' lives easier and classrooms more engaging.