Nonfiction Summaries
By Mary Montero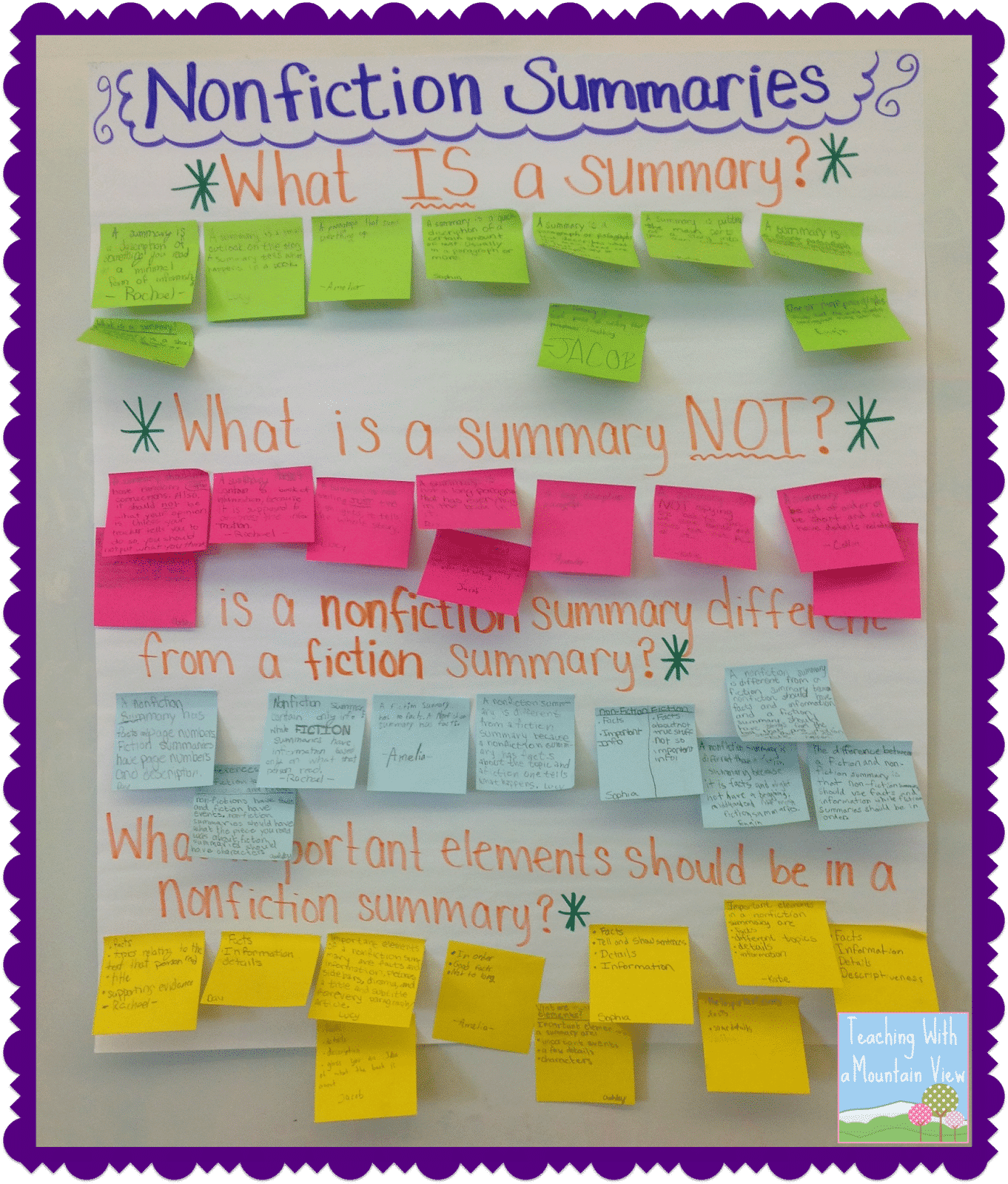 I'm popping in to share an activity I did to get kids thinking about summarizing nonfiction texts.  I got this idea from the fantastic Kristine Nannini at Young Teacher Love.  She blogged about their classroom anchor chart where they discussed the difference between nonfiction and fiction summaries.  You can check out her blog post HERE.
It has been quite a while since we explicitly worked on summaries, so I added a few more elements to Kristine's chart.  I also wanted to use the activity as a pre-assessment, so I gave the students the questions and off they went!  Some had GREAT answers, and others made it clear that they still needed some review.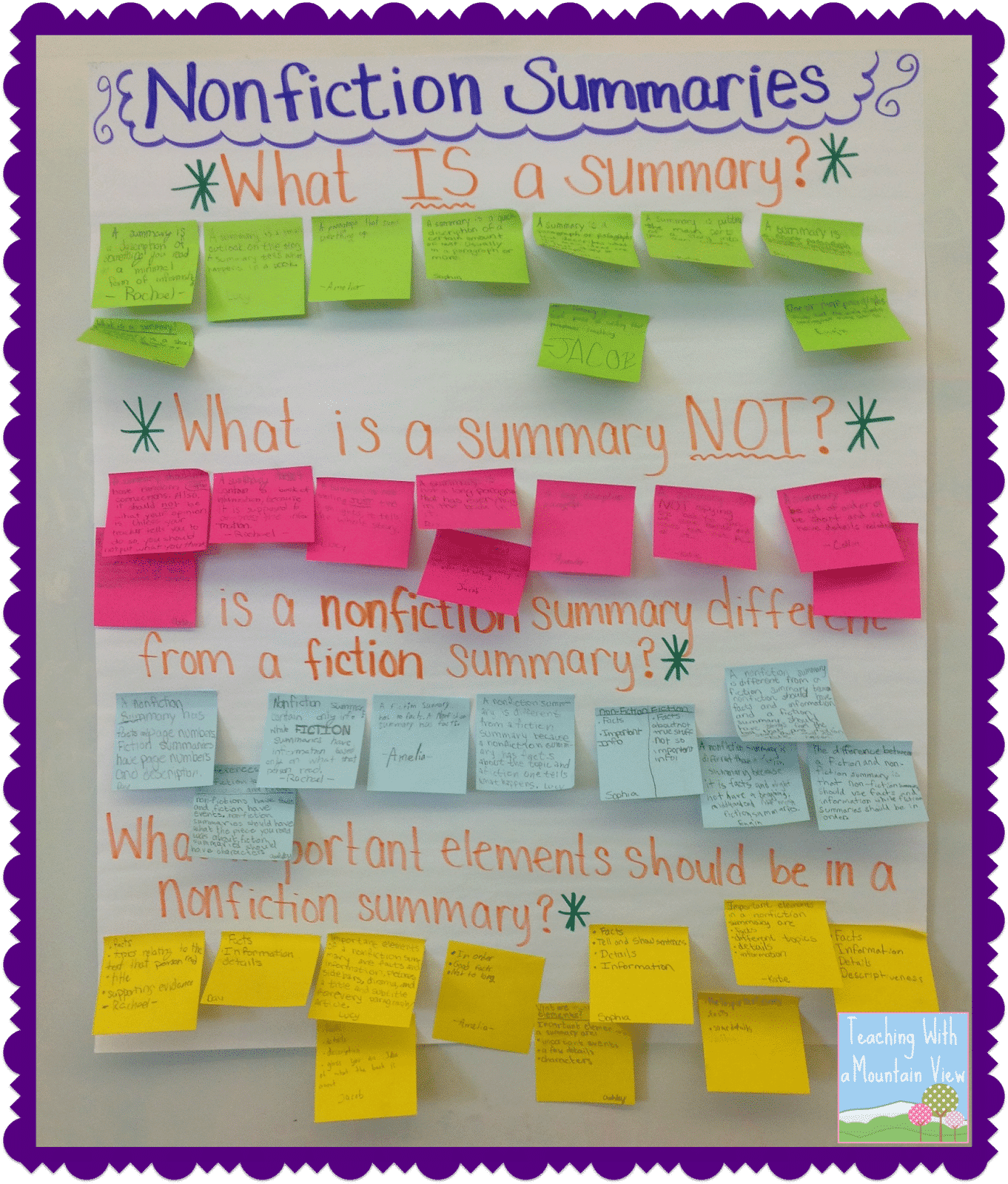 I thought about how to word the second question for so long!  The grammar in it drives me crazy, but I suppose it's better than What is not a summary?
This was a great springboard activity for us, and I'm excited (as excited as one can be about teaching nonfiction summary writing) to dive into our unit.  Little do the students know that these same questions will be part of their summative assessment, too!
Mary Montero
I'm so glad you are here. I'm a current gifted and talented teacher in a small town in Colorado, and I've been in education since 2009. My passion (other than my family and cookies) is for making teachers' lives easier and classrooms more engaging.